Will Avastin biosimilars make their own way soon? A hope for cancer patients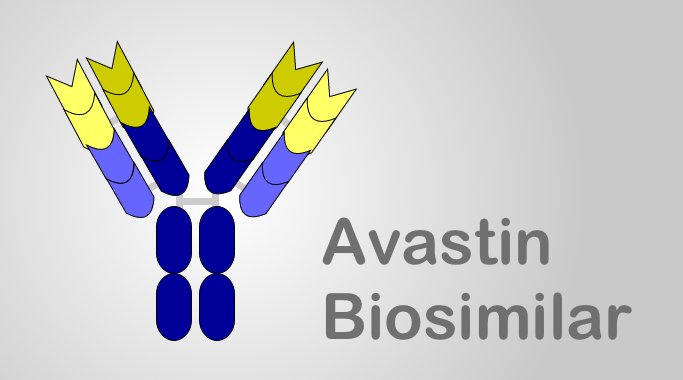 Recent support of FDA on avastin biosimilar opens up hope for the cancer patients. Biosimilars are large, structurally complex molecules that are intended to be highly similar to, and treat the same condition(s) as, an existing licensed or approved (reference) biologic, with no clinically meaningful differences in purity, potency and safety. Bevacizumab (Avastin) is a humanized monoclonal antibody that inhibits angiogenesis (the formation of new blood vessels) by blocking the action of vascular endothelial growth factor (VEGF). Avastin slows the growth of new blood vessels in tumours and is used to treat various cancers, including colorectal, lung, breast, glioblastoma, kidney and ovarian. Avastin was approved by the US Food and Drug Administration (FDA) in 2004 and by the European Medicines Agency (EMA) in 2005. As the Patents on Avastin will be expired in the US in 2019 and in Europe in 2022, there are multiple players in the market who are developing avastin biosimilars and are currently in various phases of clinical development.
ABP-215 (Amgen)
ABP-215 is a recombinant monoclonal antibody that binds vascular endothelial growth factor (VEGF) and is being developed as a biosimilar to bevacizumab. Amgen and Allergan filed a biologics license application (BLA) for these indications: Metastatic colorectal cancer, Non-squamous non–small cell lung cancer (NSCLC), Glioblastoma, Metastatic renal cell carcinoma and Cervical cancer. Recently the USFDA Oncologic Drugs Advisory Committee (ODAC) supported the approval of ABP-215 a biosimilar versions of Avastin. ODAC members voted 17-0 in favor of approving Amgen's Avastin biosimilar candidate, ABP 215, for six of the Avastin indications. ODAC and FDA reviewers found that there were no clinically meaningful differences between the reference products and the biosimilar.
PF-06439535 (Pfizer)
PF-06439535 is being developed as a potential biosimilar to bevacizumab. Recently Pfizer announced that the REFLECTIONS study, a comparative, confirmatory safety and efficacy study of PF-06439535 versus Avastin, met its primary objective. The trial demonstrated equivalence in the primary endpoint of objective response rate (ORR) of PF-06439535 versus Avastin, taken in combination with carboplatin/paclitaxel, for the first line treatment of patients with advanced non-squamous non-small cell lung cancer (NSCLC). Positive results indicated PF-06439535 as one of the prime potential competitor of Amgen's ABP-215.
BI-695502 (Boehringer)
 Investigators evaluated the bioequivalence of the 2 agents in the INVICTAN-1 trial, which enrolled 91 healthy male individuals who were randomly assigned to receive bevacizumab or BI-695502. Results showed that BI 695502 was well-tolerated, and did not observe any clinically relevant differences in safety or immunogenicity between the biosimilar and reference product. Currently a multicenter, randomized, double-blind clinical trial is ongoing to evaluate the efficacy and safety of BI 695502 compared with bevacizumab (in combination with chemotherapy) in patients with advanced non-squamous NSCLC.
BCD-021 (Biocad) also showed similar PK and safety to bevacizumab in patients with NSCLC and also demonstrated similar efficacy, safety and immunogenicity to bevacizumab in patients with advanced non-squamous NSCLC patients. Various other avastin biosimilars are also being developed by multiple players and are currently in the different phases of clinical development. eg. FKB-238 (Kirin), CHS-5217 (Coherus), Cizumab (Lupin), ONS-1045 (ViroPro), HD-204 (Prestige), SB8 (Samsung Bioepis) and Bevacirel (Reliance). It is assumed that biologics such as bevacizumab will continue to play a key role in the treatment of multiple cancers. Limited access to bevacizumab and the lack of cost-effectiveness in some patients has driven the need to develop safe and effective biosimilars to bevacizumab. So, avastin biosimilars have the potential to increase access to medicines and offer efficiencies across cancer patients in healthcare systems.