PDL1-MEK inhibitor combination for microsatellite-stable metastatic colorectal cancer patients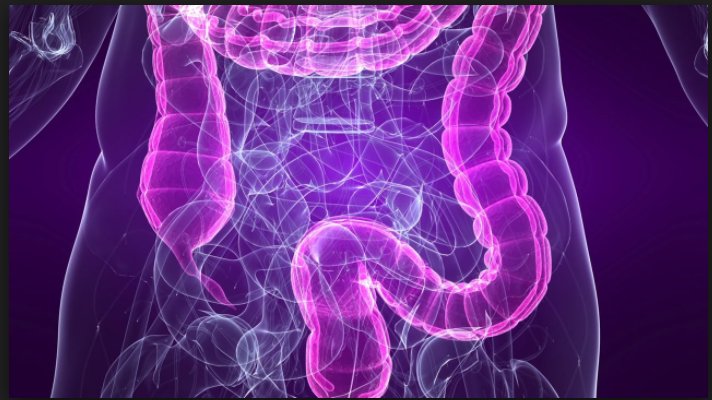 Current immunotherapy treatments like pembrolizumab have provided promising results for metastatic colorectal cancer patients who have high microsatellite instability or are mismatch repair deficient. Unfortunately, this consists of only ~5% of the total colorectal cancer sub-population and the majority remain non-responsive to immunotherapy. Based on previously established pre-clinical results, scientists are now exploring combinations of immune-checkpoint inhibitor and MEK inhibitor to target patient populations who were not thought to be ideal for immunotherapy. This blog explores some of the recent advancements in this area.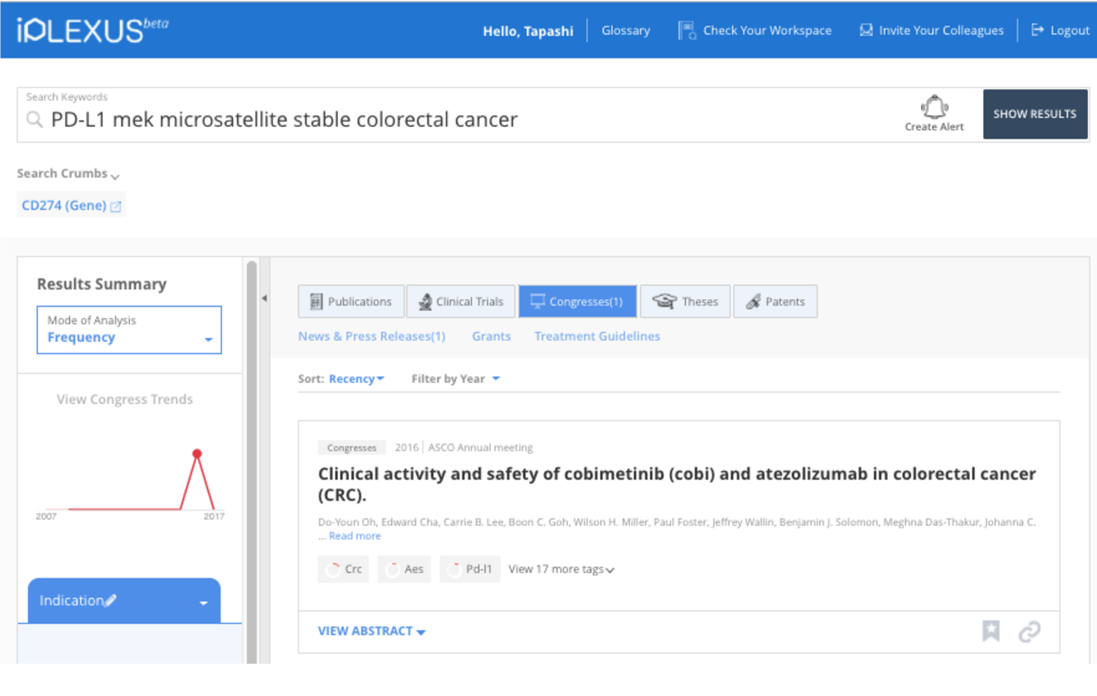 Immunotherapy for MSI-H or dMMR metastatic colorectal cancer patients:
In a historic decision by FDA, pembrolizumab was granted accelerated approval for adult and pediatric patients with unresectable or metastatic, microsatellite instability-high (MSI-H) or mismatch repair deficient (dMMR) solid tumors that have progressed following prior treatment. As the FDA's first tissue/site-agnostic approval, this decision further emphasizes the importance of stratification of patients based on their genetic disposition and develop personalised medicine. Molecular level study of colorectal cancer suggests the existence of several distinct patterns of genetic aberrations, thus highlighting the chances of failure of an universal therapeutic approach.
Investigational therapy for MSS-colorectal cancer patients:
Though immunotherapy based drugs like pembrolizumab have shown promising activity in MSI-H patients, they form only 5% of the total colorectal cancer patient population. Majority of patients (~95%) with metastatic colorectal cancer are microsatellite-stable and show no response to immunotherapy. Some mutations which are associated with shorter survival in these type of cancers are KRAS and BRAF V600E and targeting these pathways may further help in treating these type of cancer patients. Pre-clinical studies have already suggested that combination of a MEK inhibitor with immunotherapy (PD-L1 ligands) leads to the increase of CD8+ cells and resulted in synergistic and durable tumor regression even where either agent alone was only modestly effective. Translating this work in clinical trials, results presented from a Phase 1b clinical trial at the ESMO 18th World Congress of Gastrointestinal Cancer, 2016, showed patients receiving anti-PD-L1 immunotherapy (atezolizumab) achieved clinical response in patients with microsatellite-stable metastatic colorectal cancer if combined with a MEK inhibitor (cobimetinib). In 23-previously treated metastatic colorectal cancer patients, researchers found that the treatment resulted in a decrease of at least 30% in tumor size in four patients (17%) and stable disease in five patients (22%). The duration of responses for these patients ranged from 4 months to over 15 months, and were still ongoing in two of four patients who were partial responders at the time of the data cut. Interestingly, three of the partial responders had microsatellite-stable or microsatellite instability-low disease and one had unknown microsatellite status further enforcing the role of this combination treatment in sensitizing metastatic colorectal cancer patients who forms major part of the patient population.
Following these promising results, other companies like Novartis have now planned clinical trials using MEK inhibitor combination with PD-L1 inhibitor. According to a recent announcement, it has entered into clinical research collaboration, Phase I/II trials, with Bristol-Myers Squibb to investigate the safety, tolerability, and efficacy of Mekinist (trametinib), a MEK inhibitor in combination with Opdivo (nivolumab) and Opdivo + Yervoy (ipilimumab) regimen, immunotherapy agents, as a potential treatment option for metastatic colorectal cancer in patients with microsatellite stable tumors where the tumors are proficient in mismatch repair (MSS mCRC pMMR) . On a different note, combination treatments of MEK inhibitors with PD-L1 therapy has also been found to be beneficial for patients with metastatic melanoma (both WT- and BRAF mutant patients) and may lead to higher overall response rate and longer progression free survival (SMR Annual meeting, 2016).
First-step in the right direction:
These initiatives suggest that combining immunotherapy agents with other potent inhibitors is the first step in treating patient populations which were not previously identified as potential targets for immune-checkpoint inhibitors. Further advancing towards the trend for "personalised medicine", this would enhance treatment options available and also better treatment outcomes for this dedicated sub-population of patients.
References: